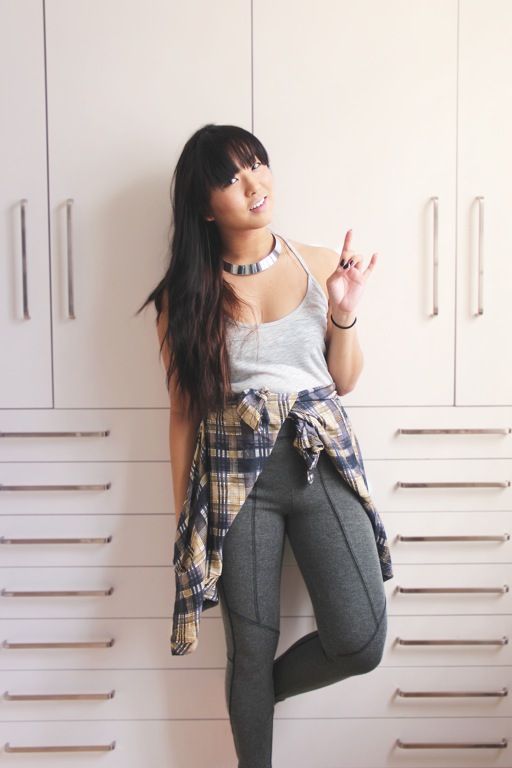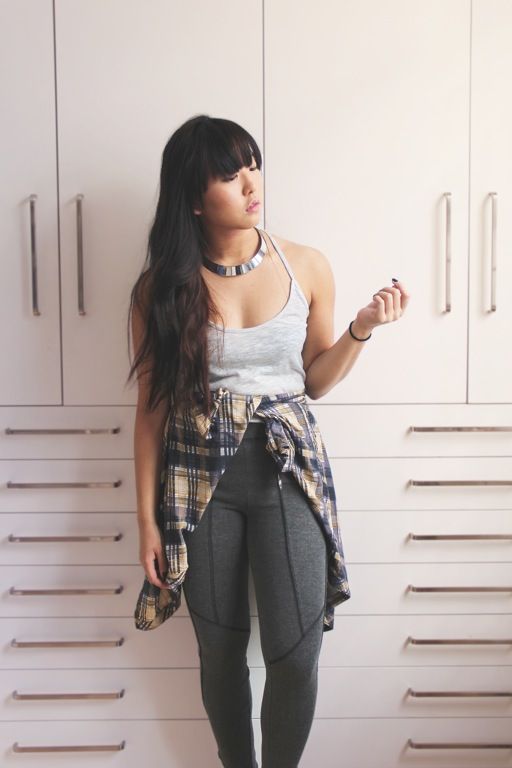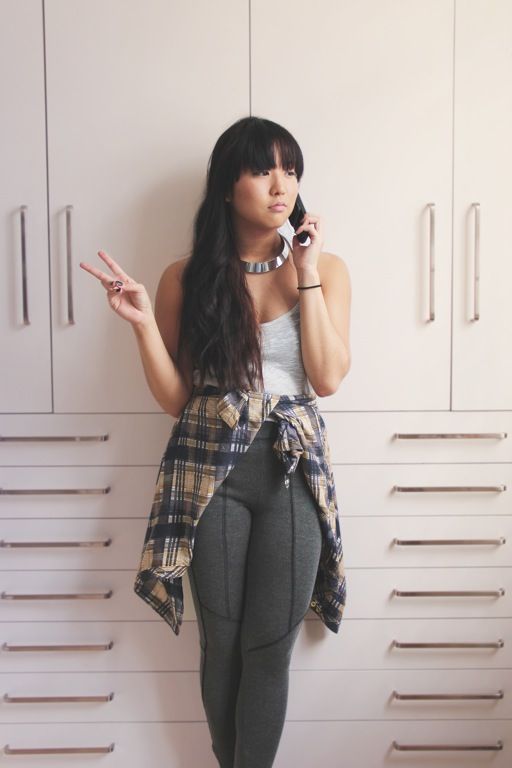 Top - Agent Ninety Nine // Pants - Topshop // Flannel shirt - Forever 21 // Collar necklace - H&M
Contrary to what the title may allude to, I do not favor the former mentioned as a past-time, but an incredibly bad addiction to the latter. I took these photos about a week ago, back when it was still acceptable to wear tank tops, but now I can't even imagine stepping outside with bare shoulders. I just really dislike the cold. A lot. Funny fact: I actually was in the middle of a call when I was taking these, explaining the last snap of me mid-sentence. And I liked using my flannel button-down as a makeshift waist belt, I think the last time I tied my shirt like this was back in middle-school - when I thought tying a jumper around your waist made you look cool and non-chalant.
TO MY HK FOLLOWERS:
My close friend, Jonathan Ho, is hosting an art exhibition, "Love Life - Give Hope", on the 14th and 15th December, so if you have the time and a craving for art, it would mean the world to me if you could stop by! All proceeds will be donated to Agape International Missions, Cambodia.
xoxo Beatrice