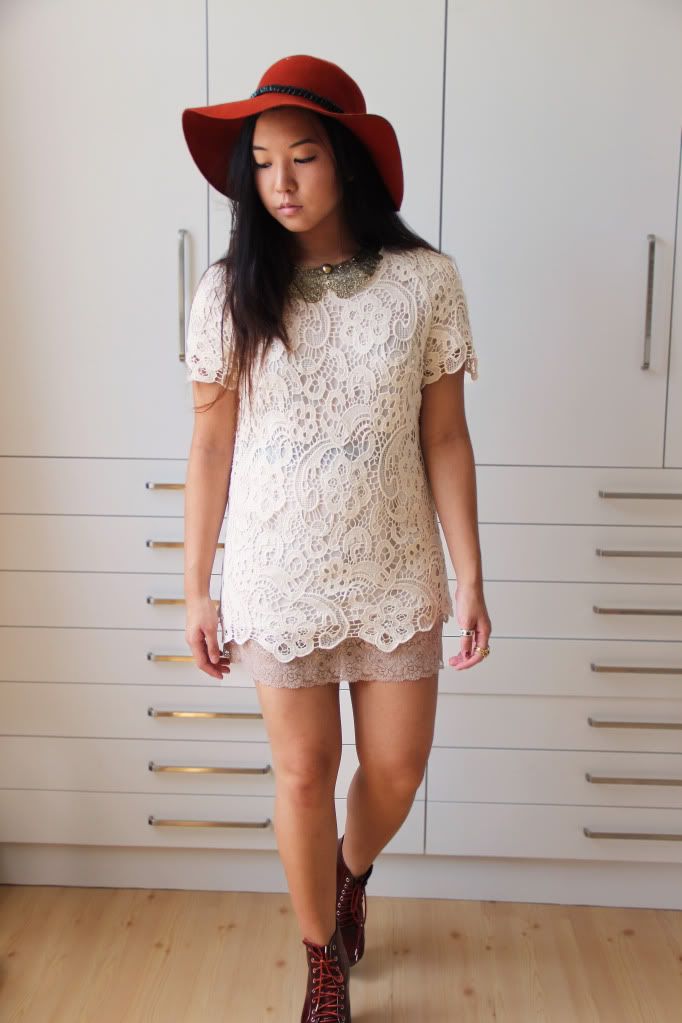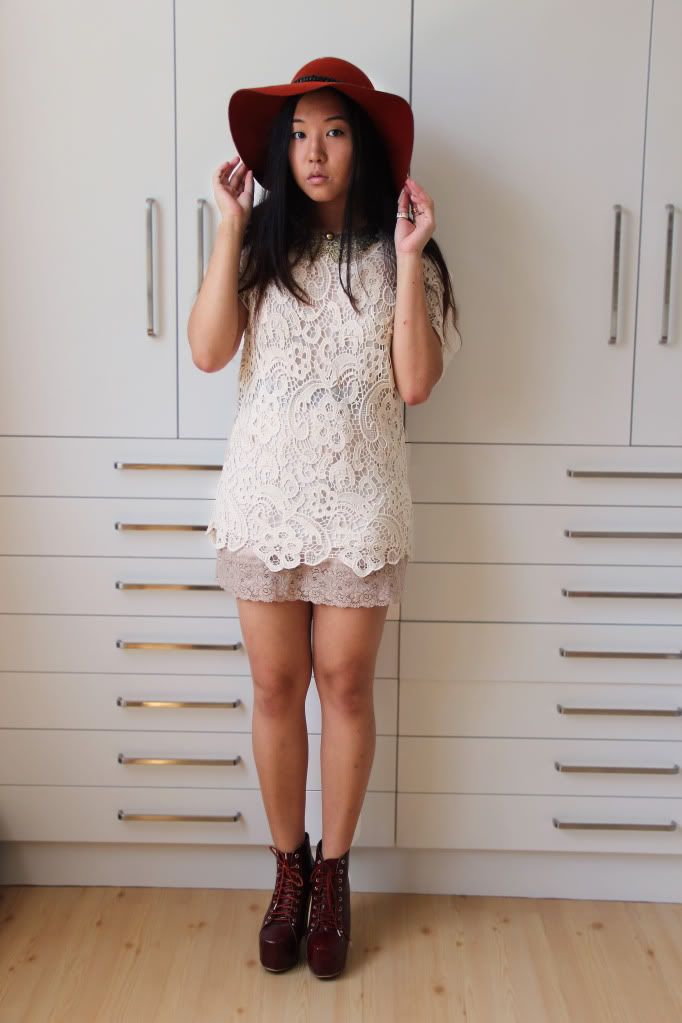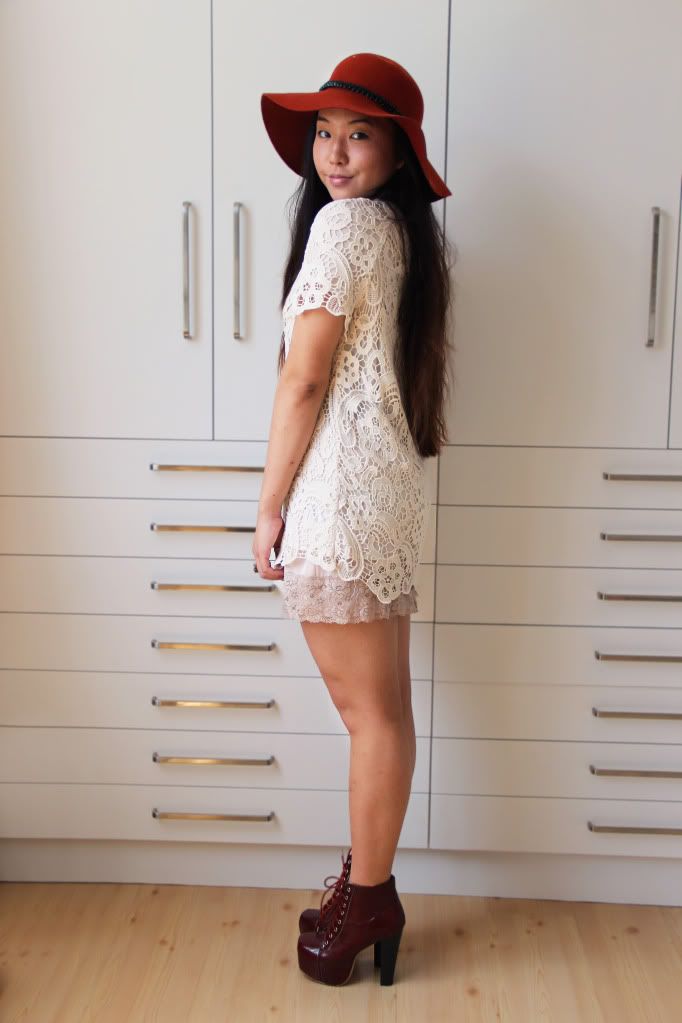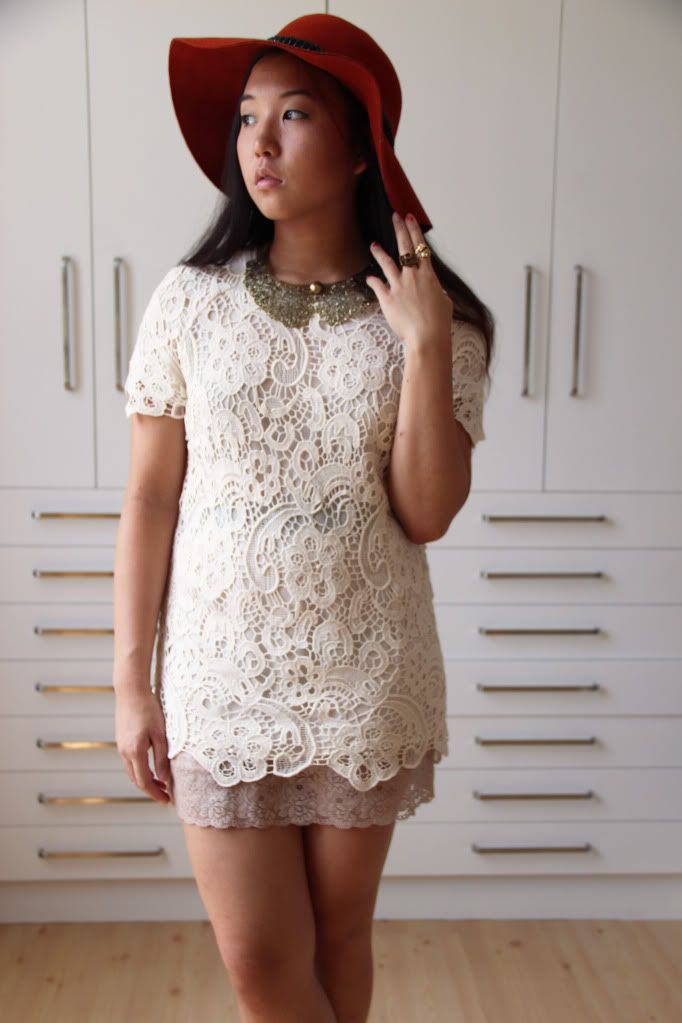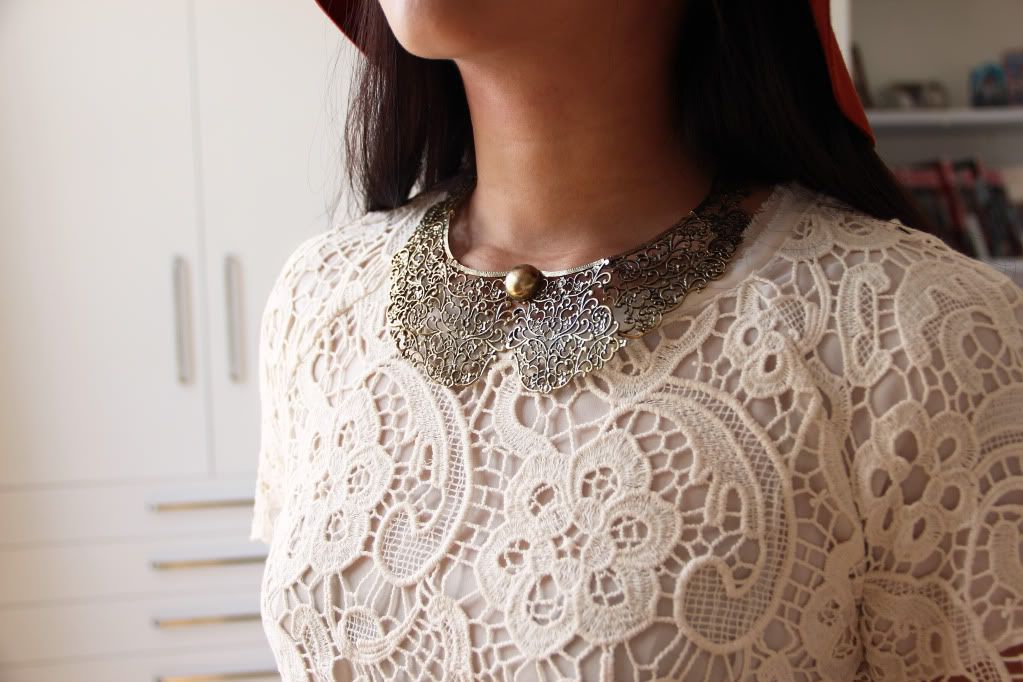 Crochet dress - Zara
Lace silk skirt (worn underneath) - Topshop
Hat - Forever 21
Collar necklace - thrifted
Boots - thrifted
I haven't worn this dress in forever, but with spring time associating itself with lace, crochet and all things sweet I thought it was fitting. It's a bit of an awkward length so I layered a skirt underneath it to cover up my
derrière when I walk. I've always felt that gold pieces are more key accessories for spring than silver, so I wore a gold collar and a couple of simple rings. Finally, I'm adding some color by sporting this hat, which is adorable and it'll keep the rays of sun off my face as well as being a perfect match with my Lita replicas!
I've been pretty unproductive lately, but I recently finished making my own collar necklace in design tech! It's really simple and I don't know when I'll be able to take it home, but hopefully I'll get some pictures or even include it in an outfit soon! On another note, today I went to an art exhibition, Daydreaming with... The Hong Kong Edition, featuring local artists such as Simon Birch and Li Wei. It was really beautiful - check it out if you're interested! It's free admissions :)
Happy Thursday everyone, I hope something great happens to you today!
xoxo Beatrice (Don't forget to hype + follow via bloglovin')