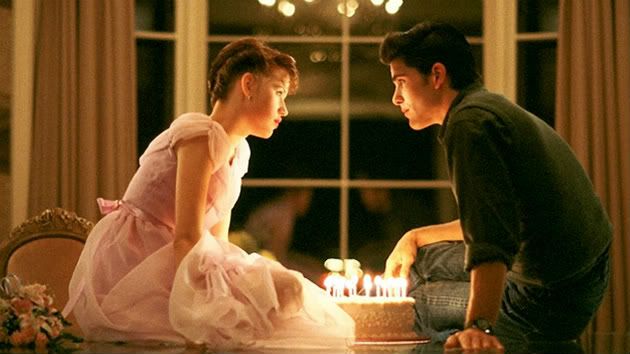 Lately I've been hooked on watching oldie movies, recently to join the list are Donnie Darko, Clueless and Sixteen Candles. I didn't really know what to expect from Sixteen Candles... all I knew was that it's a comedy from the 80's, and honestly aside from the occasional awkward acting, I really really enjoyed it (I'd say love but that already applies to all the movies I've watched recently and saying it too often would make my opinion less convincing). Well, it's your high school teen romance story line, but it's so funny and heart warming! I was laughing on the couch rooting for Sam to seize the day and win the heart of dreamy Jake Ryan. It's adorable; filing it under "movies to watch for a pick-me-up".
i love this movie-still so much
If you've watched this movie, let me know if you liked it or if you know any other movies similar! If you haven't, you should check it out :)
Have a great day everyone!
xoxo Beatrice