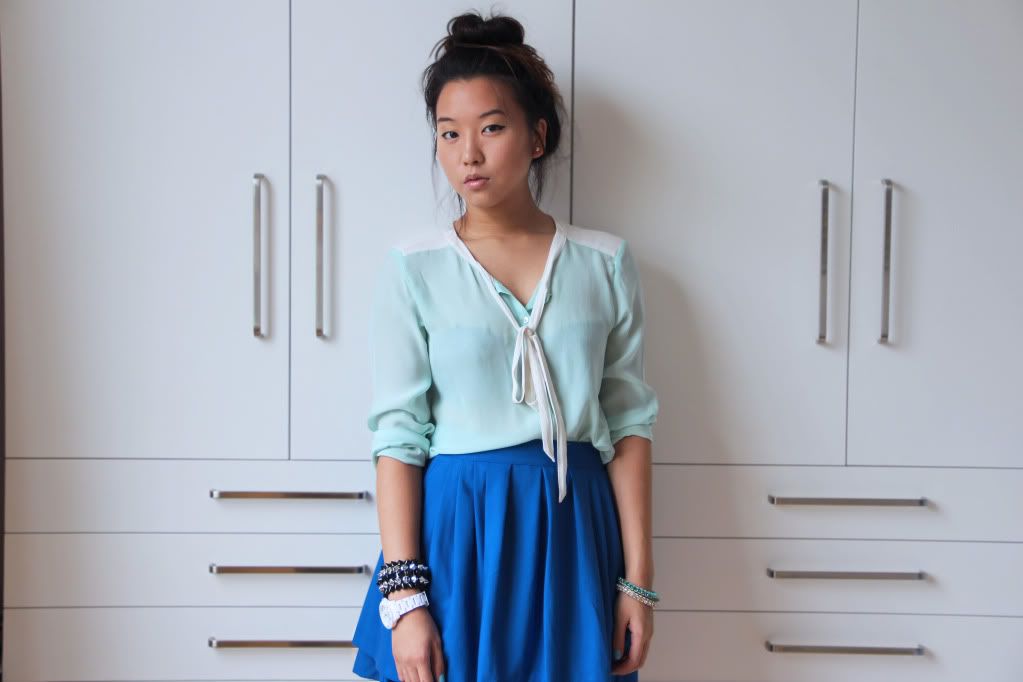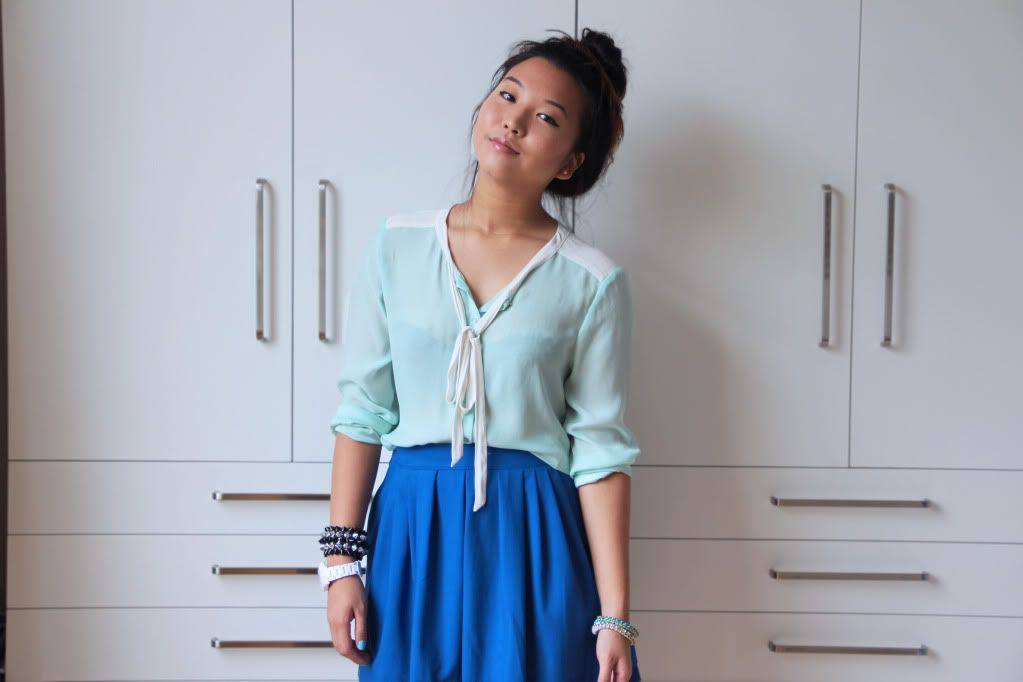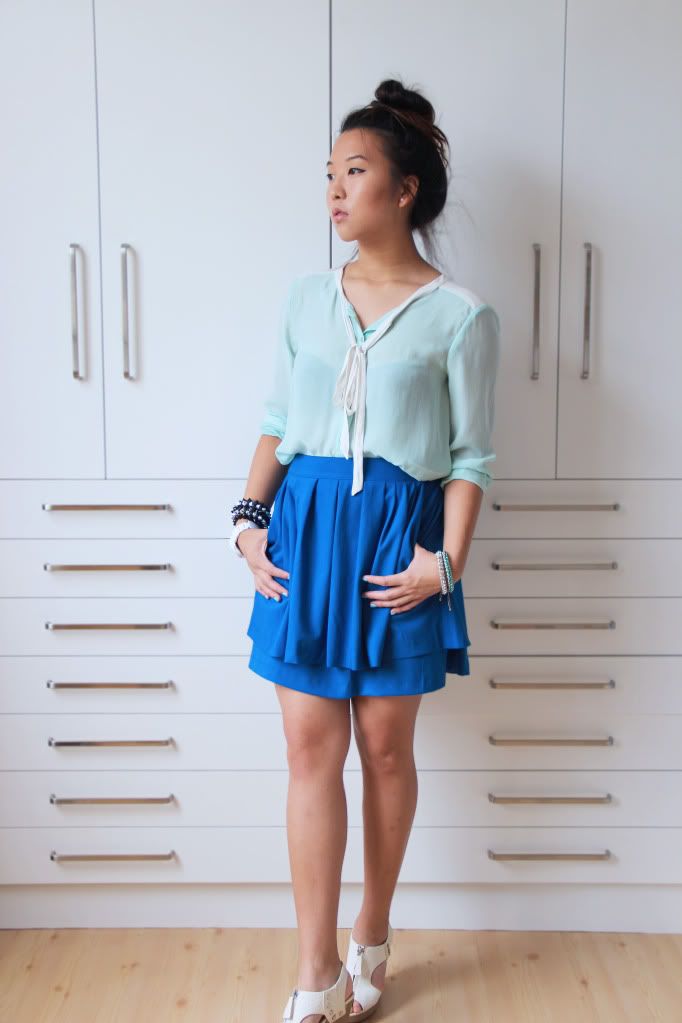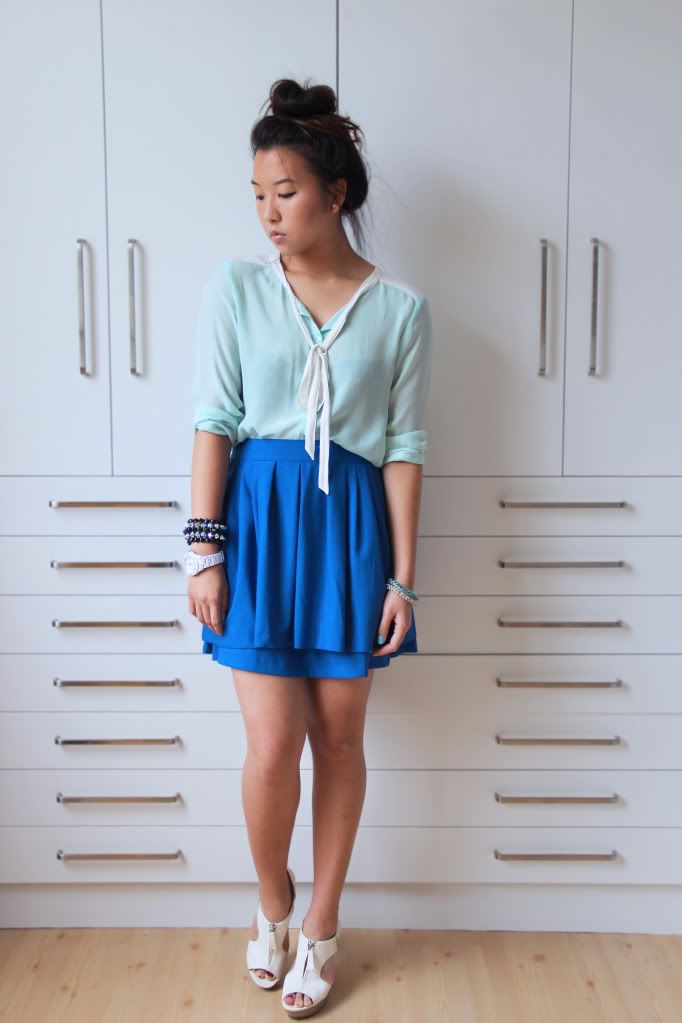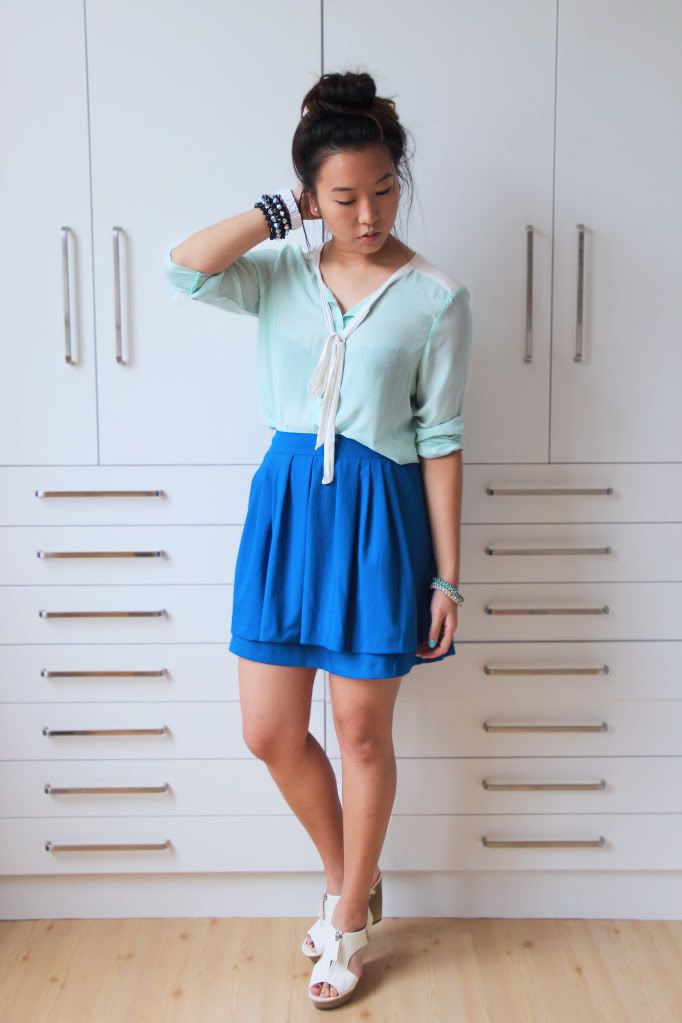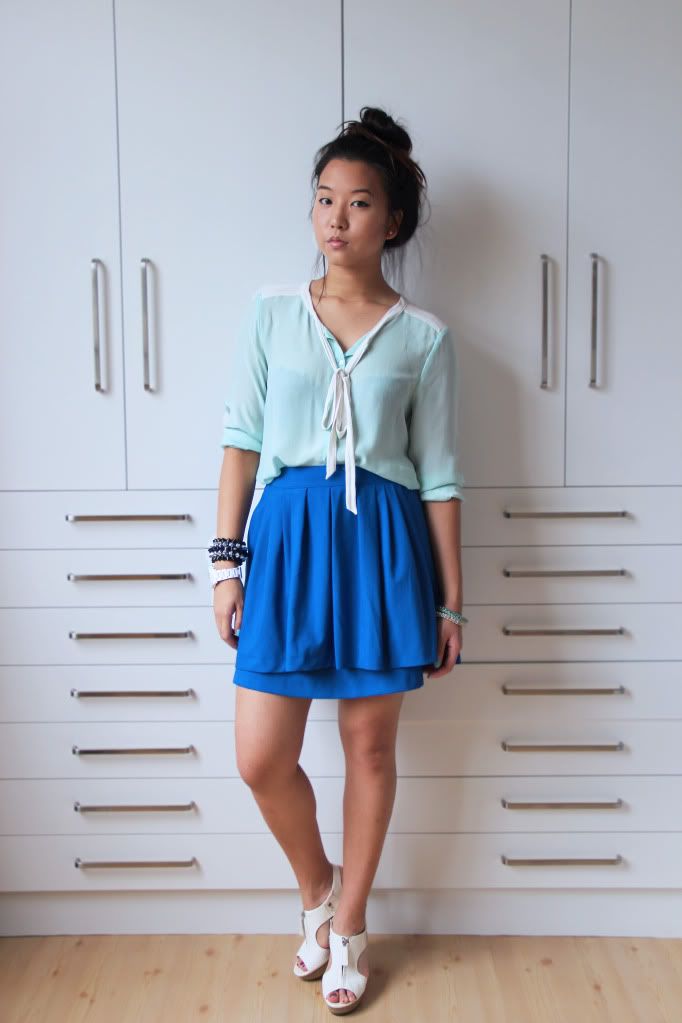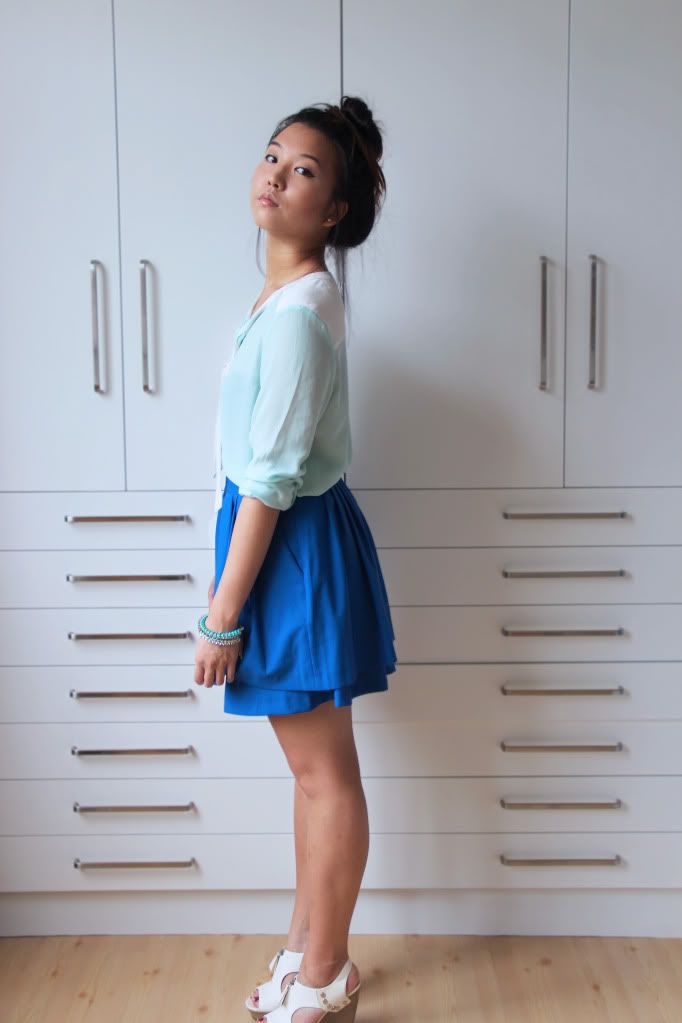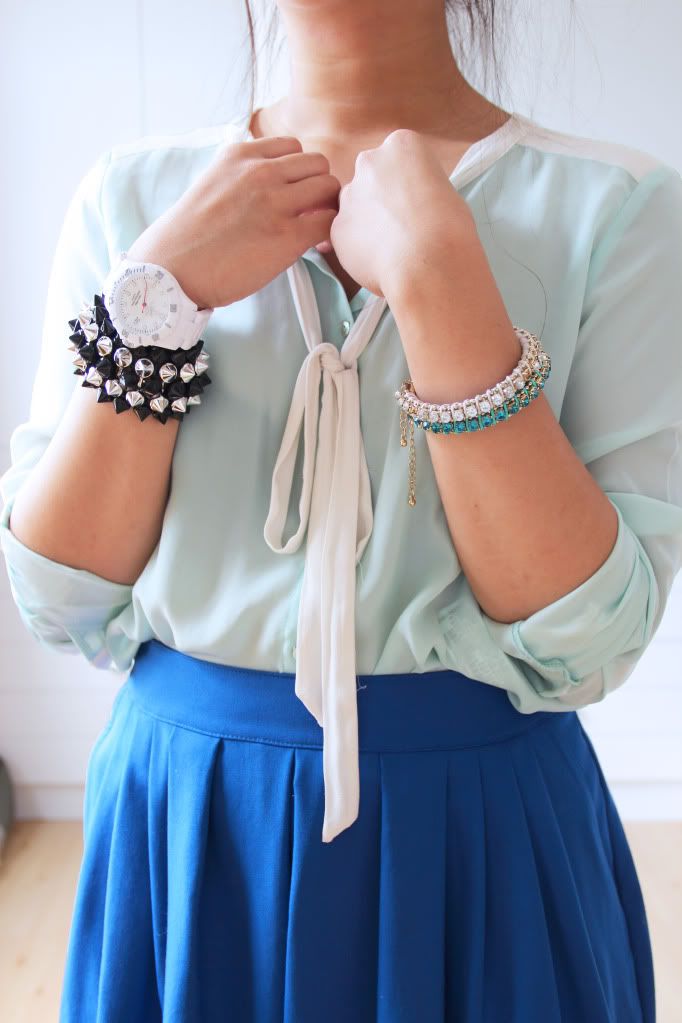 Top - Zara
Skirt - H&M
Spiked bracelet - thrift from Retrostone
Other bracelets - H&M
Shoes - Charles & Keith (mums)
I'm feeling blue... not the psychological kind, I'm talking about the visible stuff! Minty and cobalt blue. The top is a sheer pastel mint, contrasting with the opaque cobalt of the skirt. I really love this top, it's comfortable and sheer, which comes in handy since it's getting pretty humid in Hong Kong, but every indoor area turns up their air-cons to full blast, so the sleeves are a better alternative to toting around a cardigan all day. The spiked bracelet is a new buy! I'm going through a spike/stud-lovin phase (though I'm trying not to show it too much or else I'd pass for a goth) and I've been seeing these bracelets on Tumblr and other blogs, so I had no doubts buying it when I saw it at a store I've been frequenting (and loving) lately.
I visited the Hong Kong Art Fair yesterday with my friend, so I'll post a couple of pictures up when I sort through them and pick out the better quality ones. I can't believe it's been a year since the last exhibition! I can never seem to see everything, it's like a maze and I never know what I'm going to see next. Today is a lazy day though, since school will be going back to it's normal chaotic routine starting tomorrow, I won't be having as much free time as I did for the past two weeks, so I'll take this time to catch up on work and read a book.
Happy Sunday everyone!
xoxo Beatrice (Don't forget to hype + follow via Bloglovin)