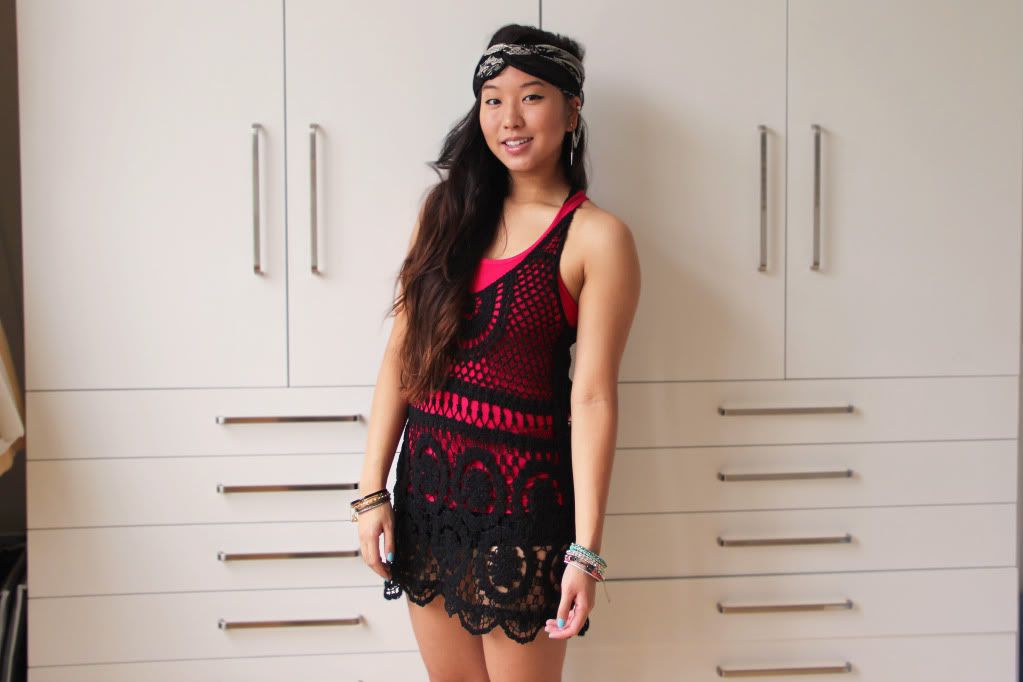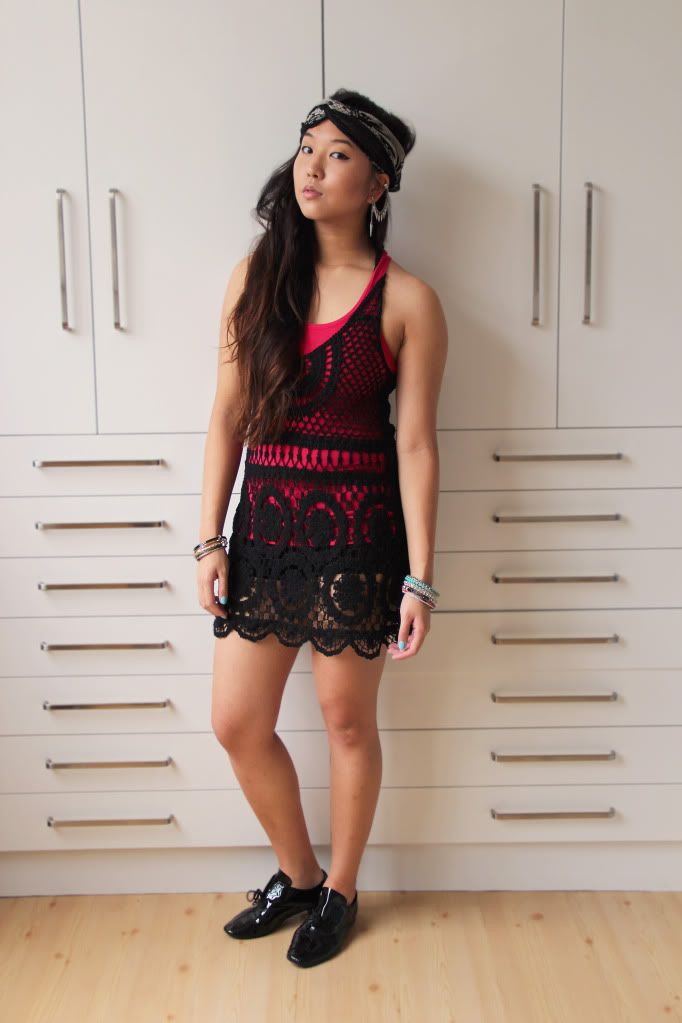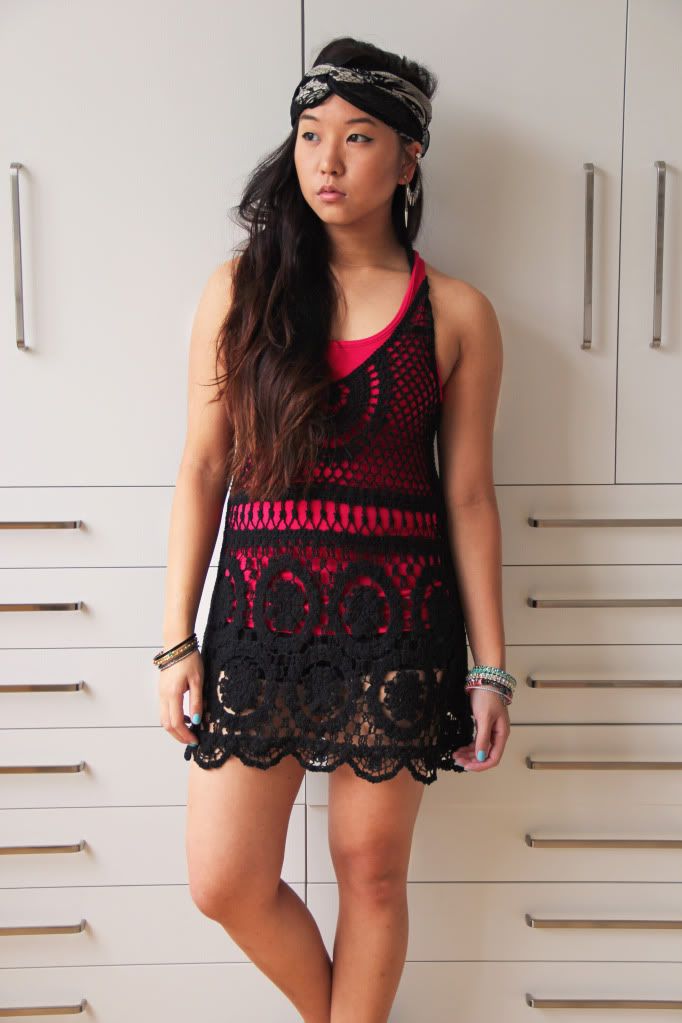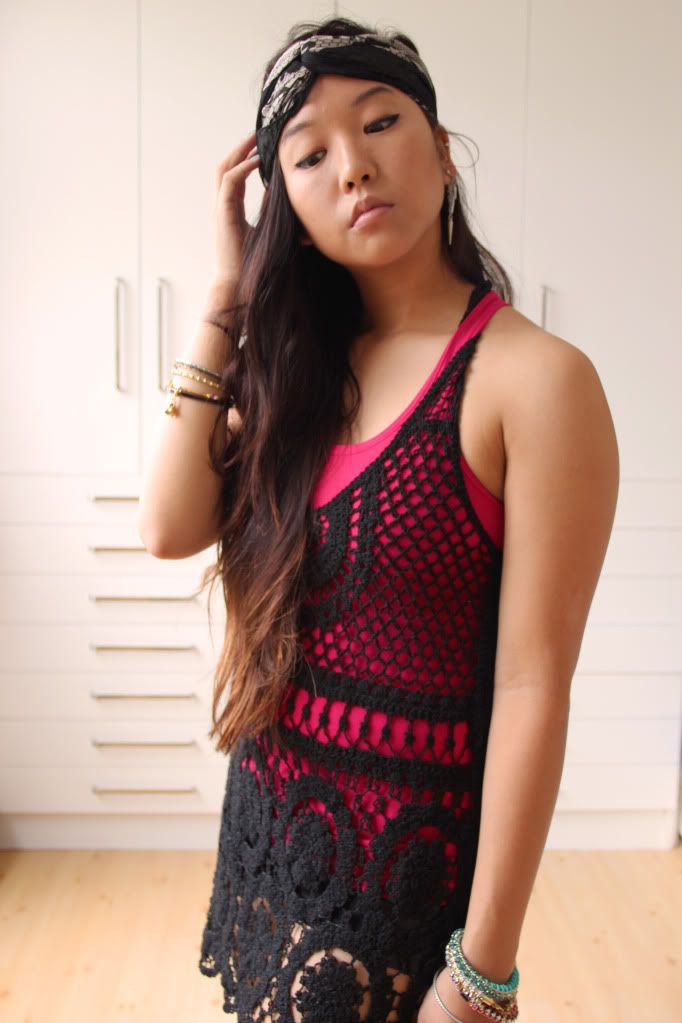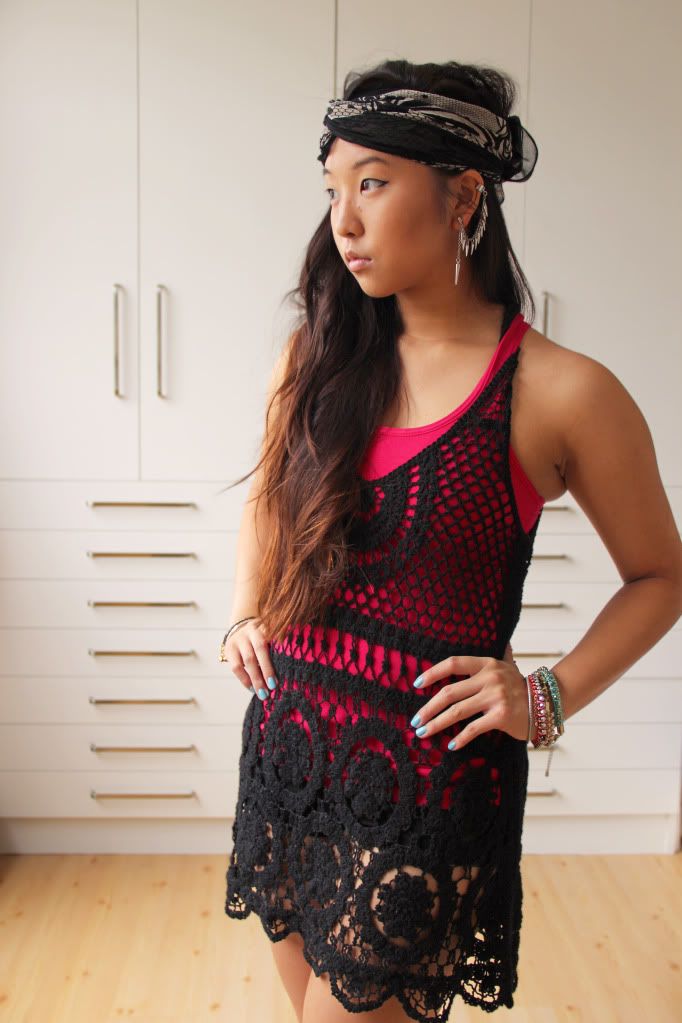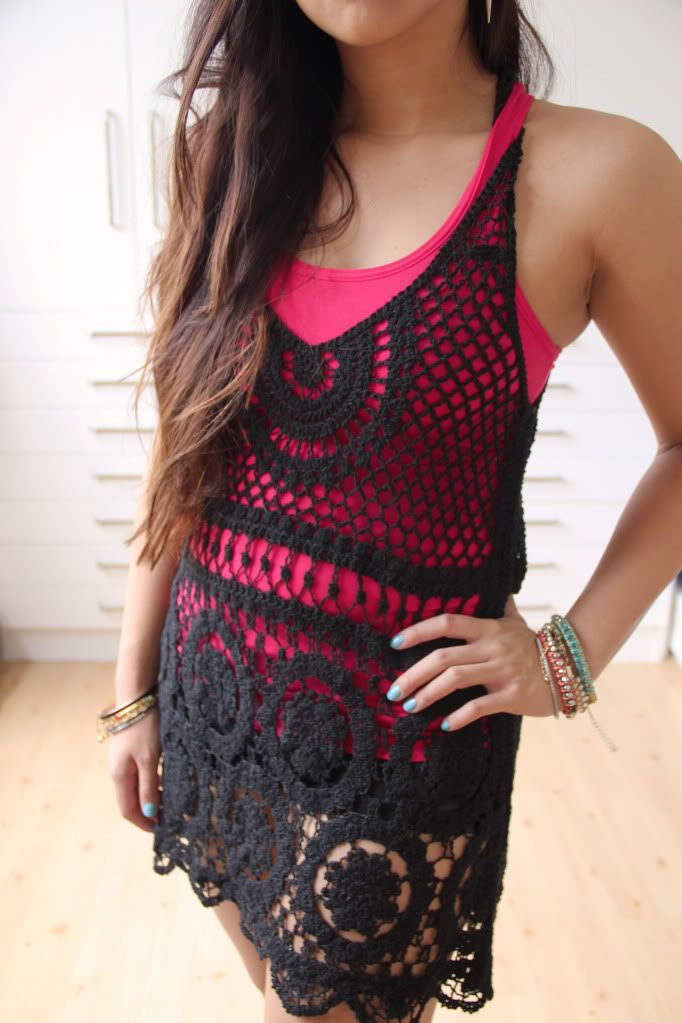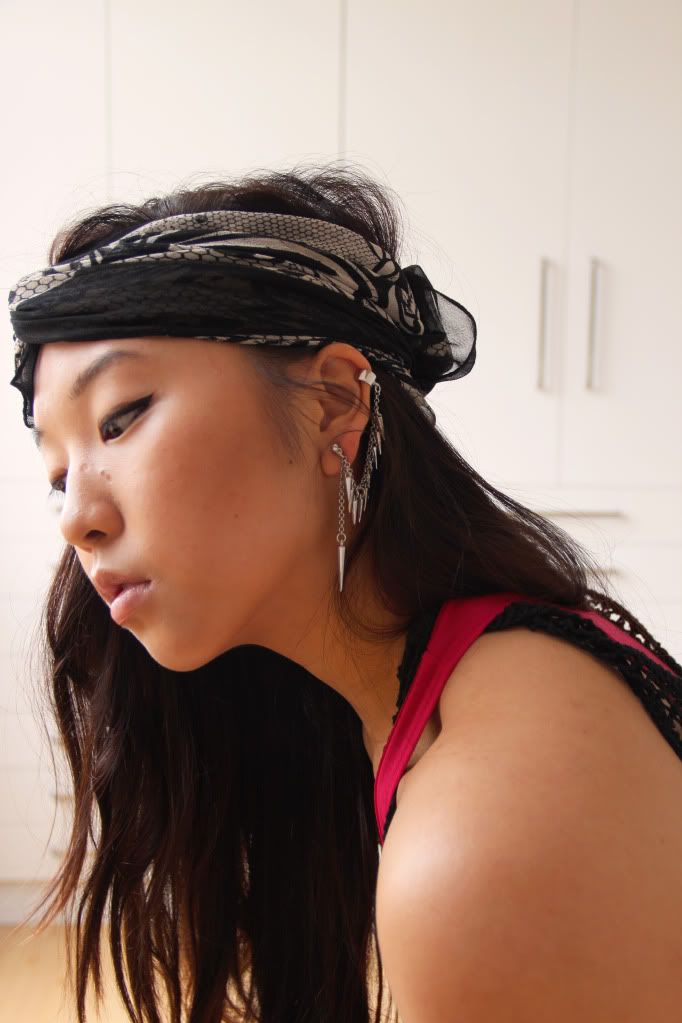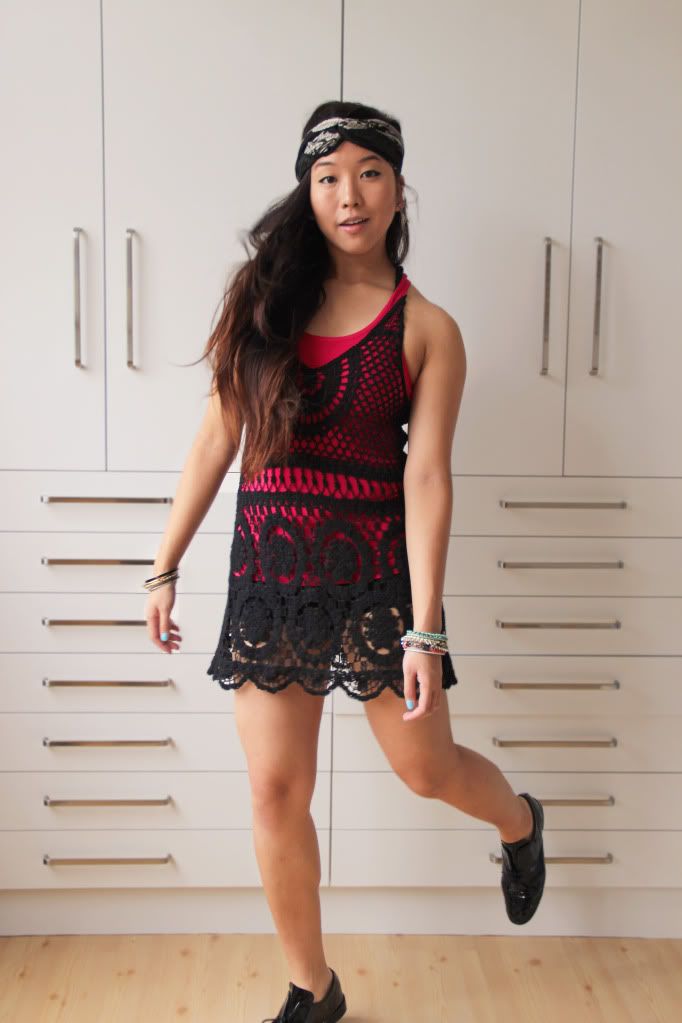 Crochet top (worn as dress because it's L) - Urban Outfitters
Ear cuff - Topshop
Oxfords - Repetto
Scarf worn as turband - Mango
This outfit has a boho-rock 'n' roll feel, I feel like I should be wearing this to Coachella or some other weekend hippie music festival. Trying to abide by the spring trend of neon colors, I wore a neon pink tank top that peeked through the crochet details, and don't be alarmed! I'm wearing booty shorts underneath too. After mentioning that, this look is more appropriate for a summer day out with friends, or a festival trip, not so much for a family dinner or something. However, I chose to wear oxfords instead of a pair of heels or wedges to tone down the cheekiness of the look, but I'm really loving the turband + ear cuff combination! It keeps my mane out of my face, and shows off my ear cuff in all the right ways. This outfit has "summer lovin'" stamped right across it so I'll be sure to wear it again, which makes me anticipate the summer even more!
What are your plans for the summer? I'm counting down the days till I'll be free to roam around in the sun :)
Have an incredible day everyone!
xoxo Beatrice (Remember to ++hype++ this look!)