images via Tumblr
Inspired by these two lovely metallic/leather pleated skirts, I decided to make my own! A while back I went fabric shopping with my mom, and she spotted out this really cool metallic/liquid leather looking material, which I used to create the skirt. Thus I now have a metallic/leather-looking pleated skirt, that I can incorporate into my looks!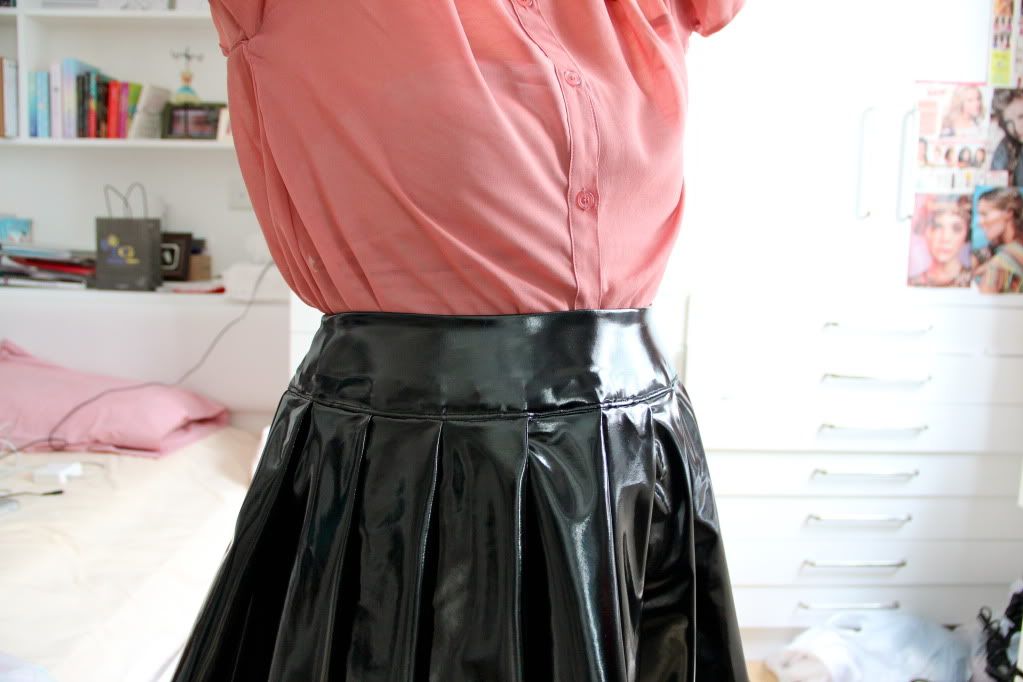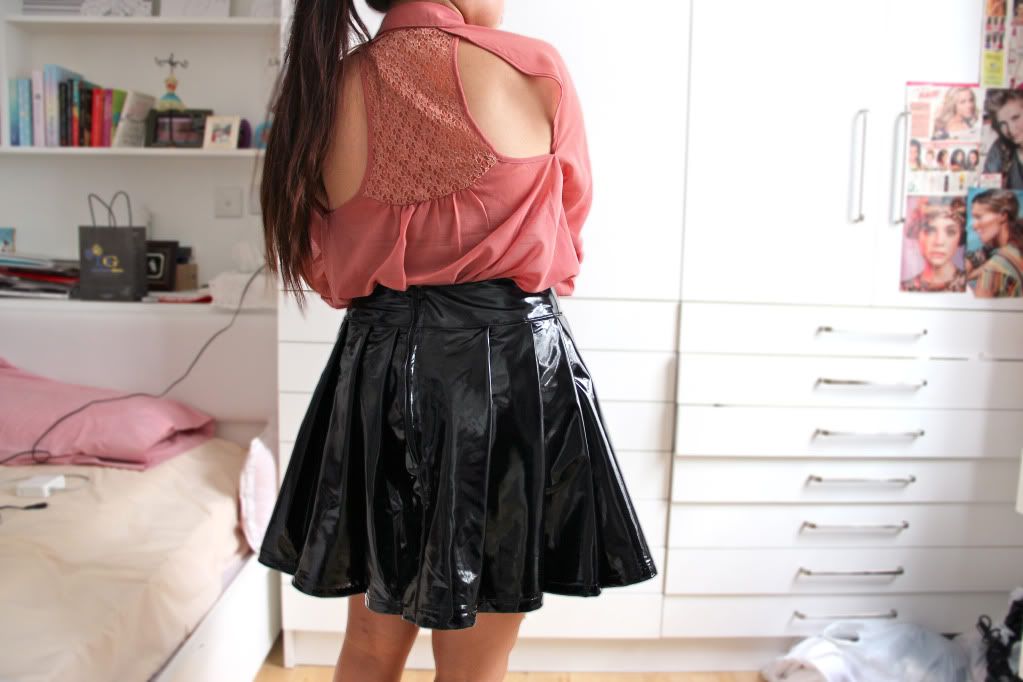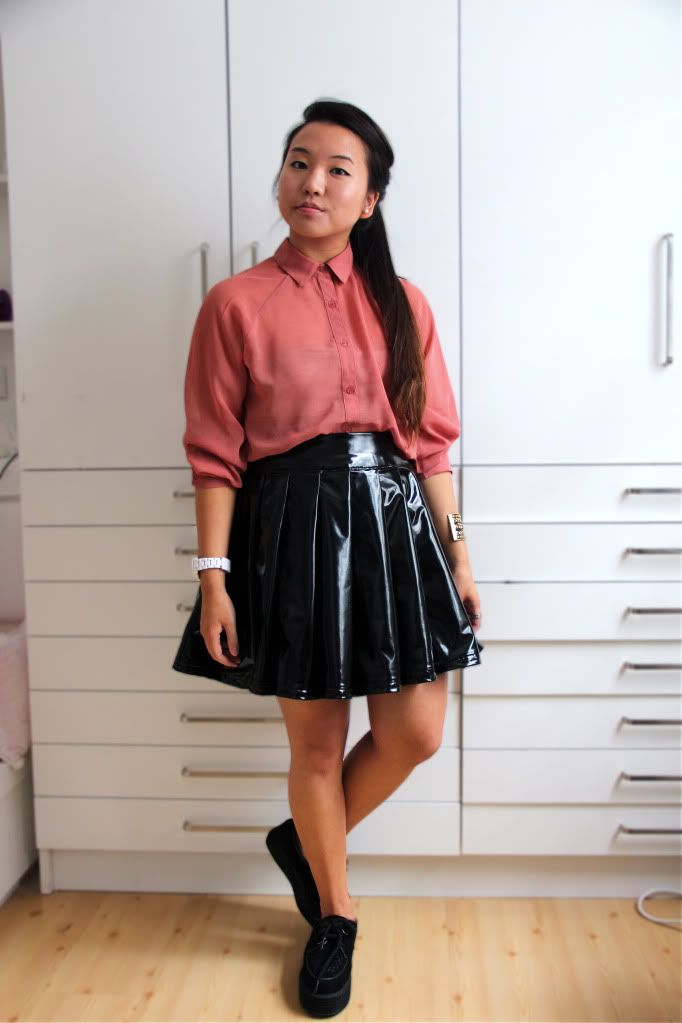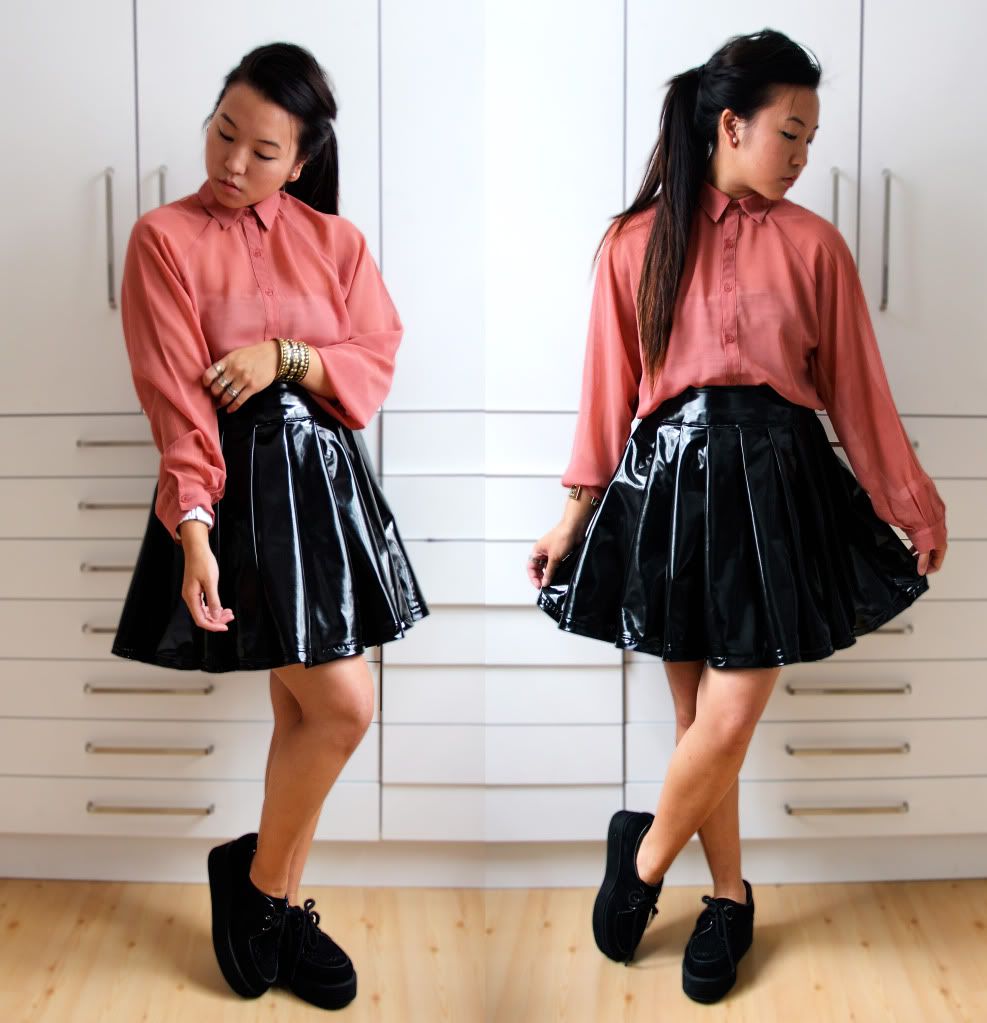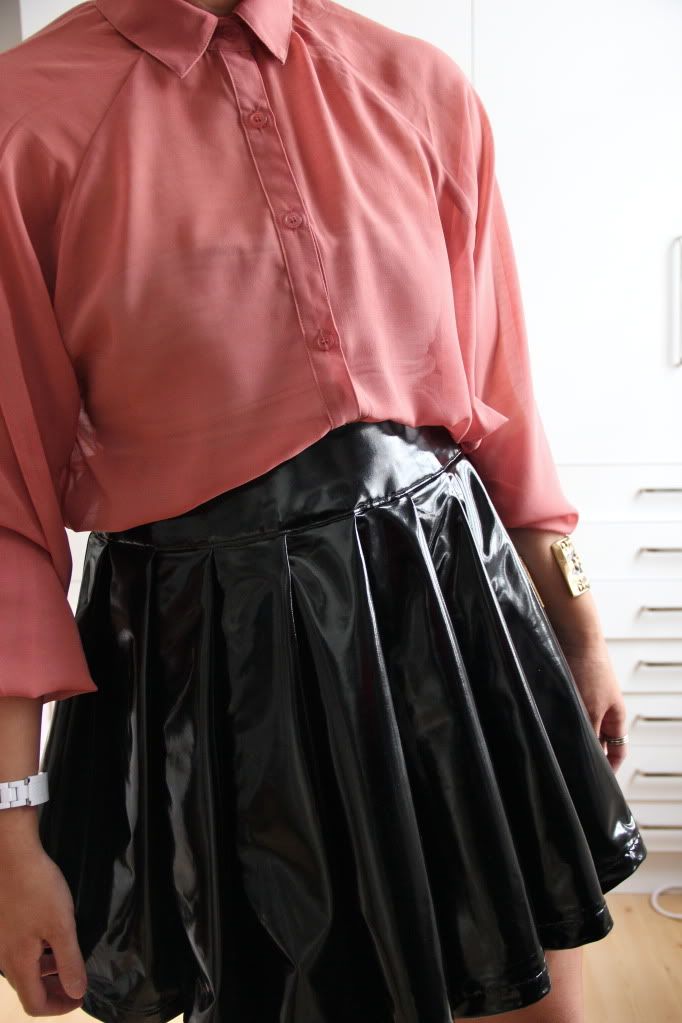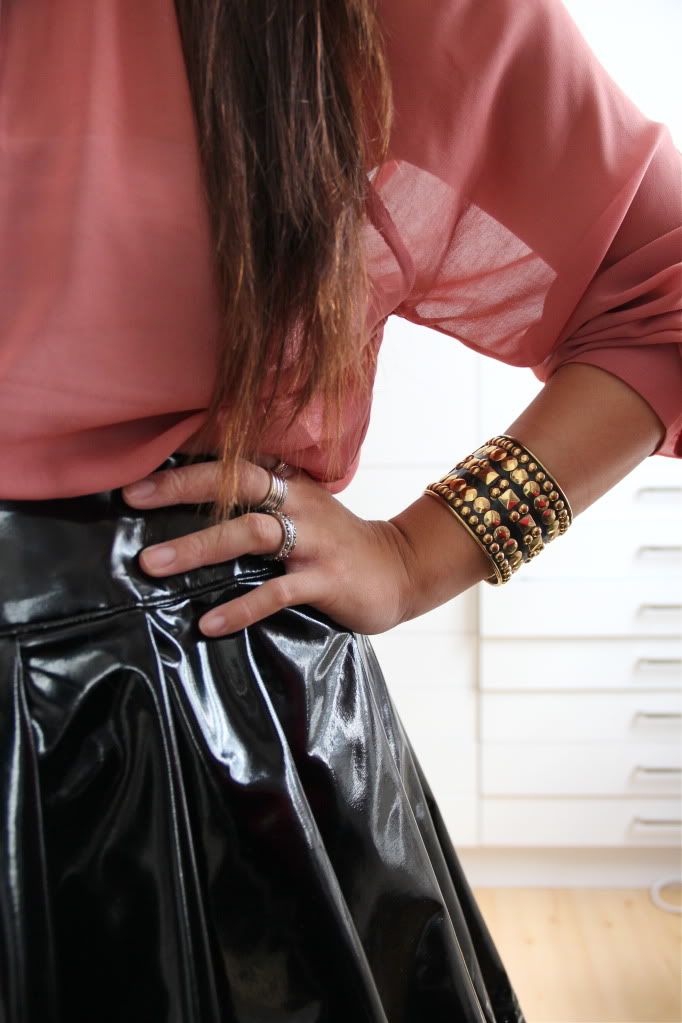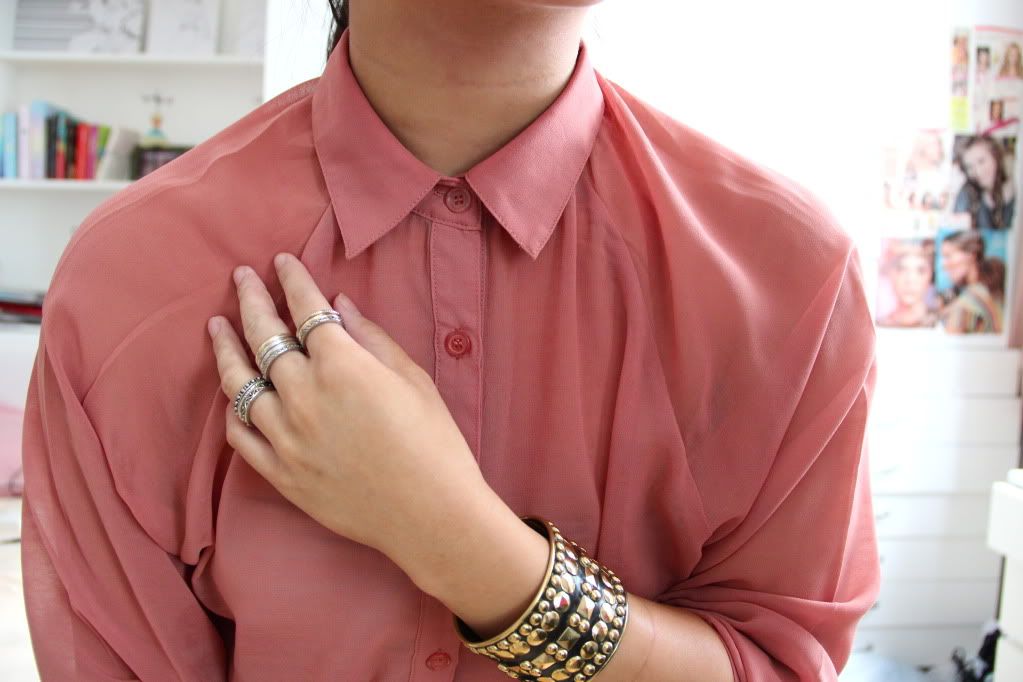 Cut-out coral shirt - Nasty Gal
Skirt - DIY
Creepers - Style Nanda
Studded bracelet - Forever 21
The hardest part about making the skirt was getting the pleats down! They're still a little reluctant to stay put so it'll take a bit more ironing to get it right.
Hype it if you like it!
xoxo Beatrice (Feel free to comment if you have any questions about the skirt!)