Yesterday the weather was bright and sunny, today it was like "lol, jk" and went back to being dreary. Today I went fabric hunting with my mum, and we found some lavish colors and textures. I also found studs!! Which was a highlight of my day (apart from a Korean lunch), I learnt that the stores that sell them are called haberdasheries... in case anyone like me didn't know. So I'll be doing some DIY in the near future! Keep your eyes peeled! With spring right outside the door, I just couldn't resist wearing my velvet dress before it gets too hot. To keep warm, I wore this beige knit with faux fur lining - it reminds me of a wooly mammoth. I was also looking for some grey socks, but I couldn't find any.... so I had to resort to these polka dot socks, strangely it doesn't look too out of place.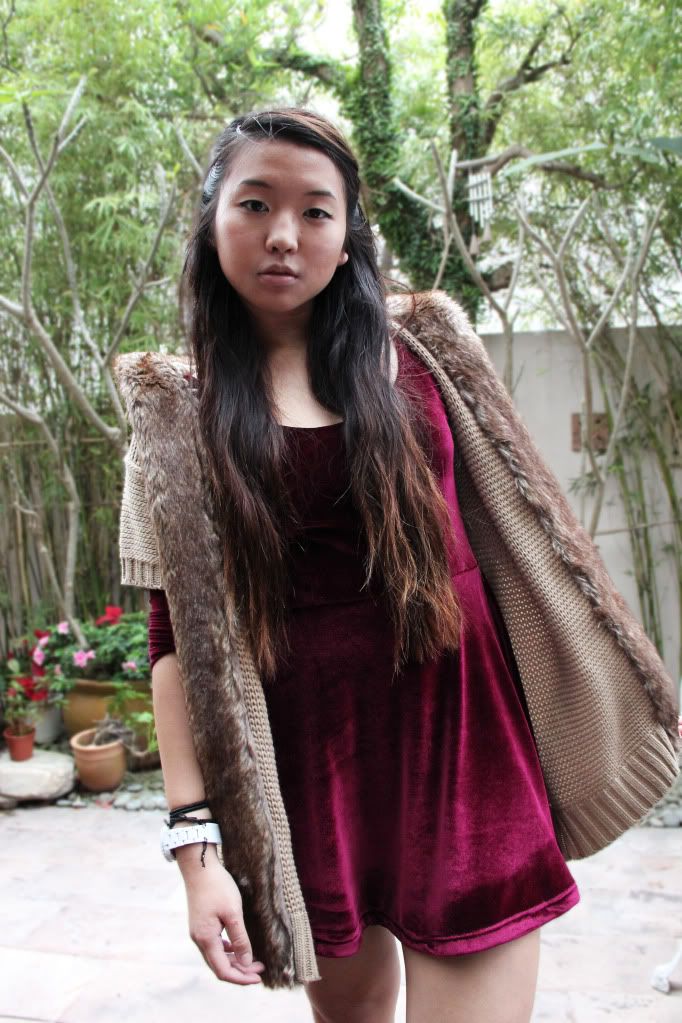 Velvet dress - Nastygal
Knit fur coat - Zara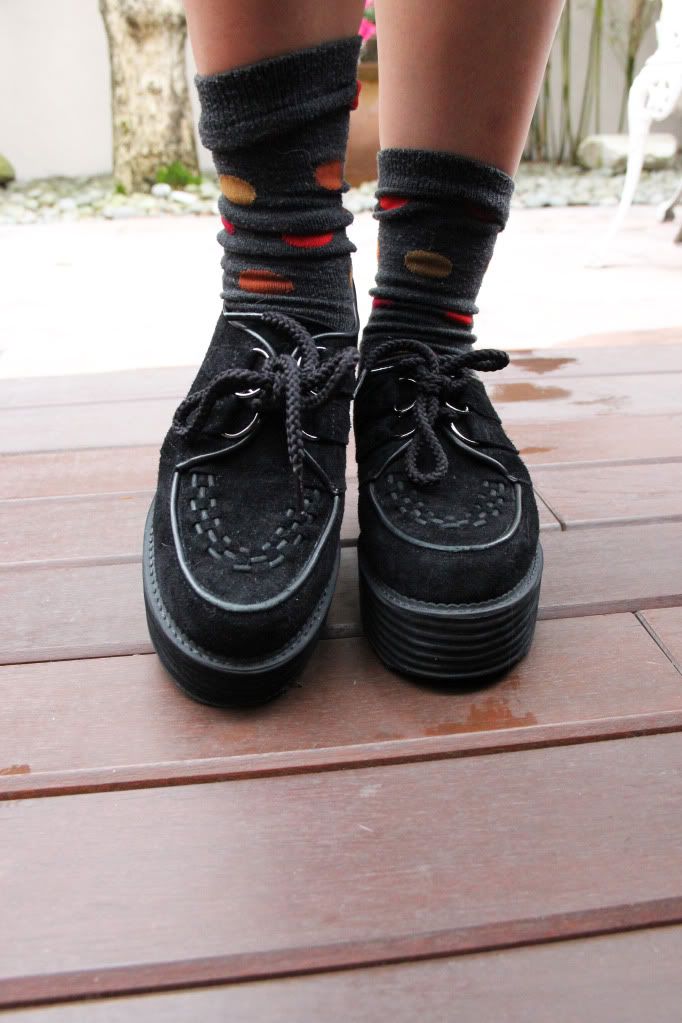 Creepers - Style Nanda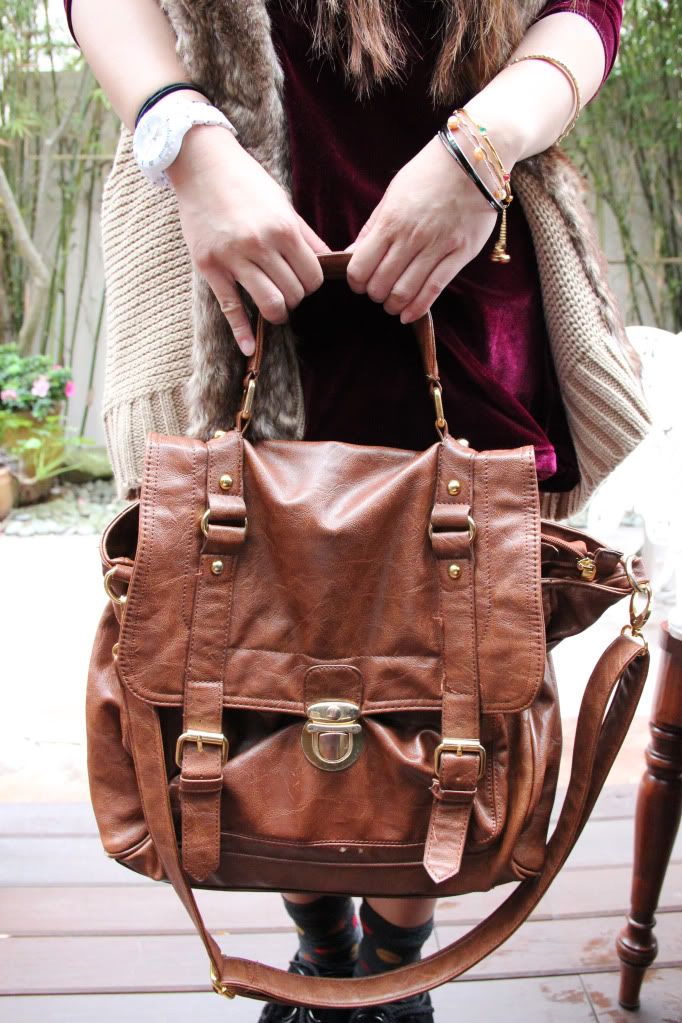 Bag - Pull and Bear
Have a great weekend! I hope the weather doesn't fluctuate so much wherever you are!
|^.^| v
xoxo Beatrice (Don't forget to hype + follow!)