The weather took Hong Kong by surprise today - the clouds parted and Mr. Sunshine with his sunny rays made an appearance for the first time in a while. I used this opportunity to try on a spring look using color blocking! I've been seeing this trend making it's appearance on the streets for spring, so I gave it a shot. Truthfully it's not something I'd typically wear, but hey, maybe I just have to mix and match this trend a bit more.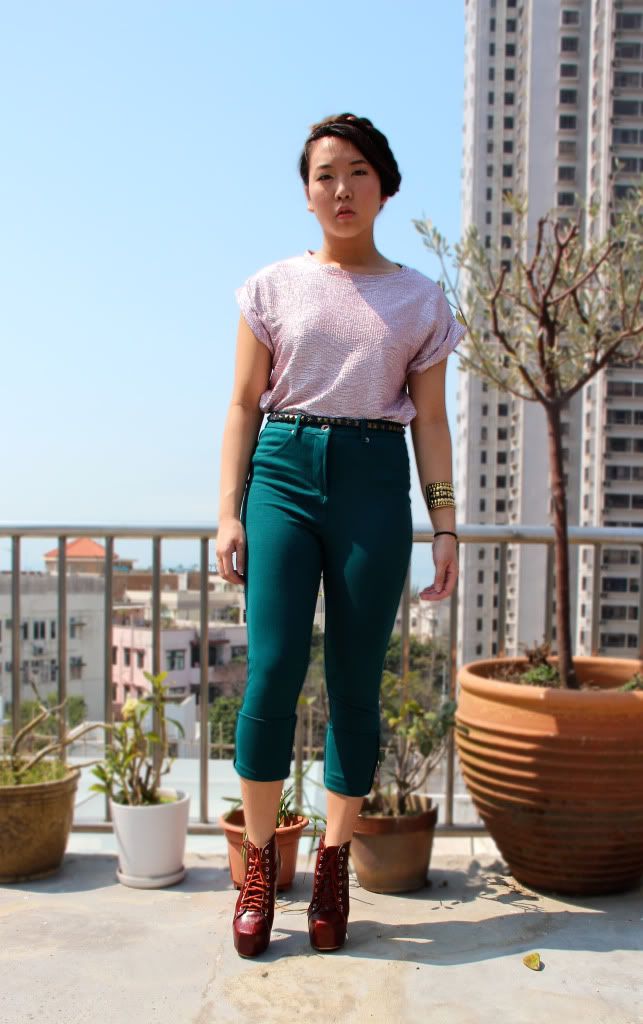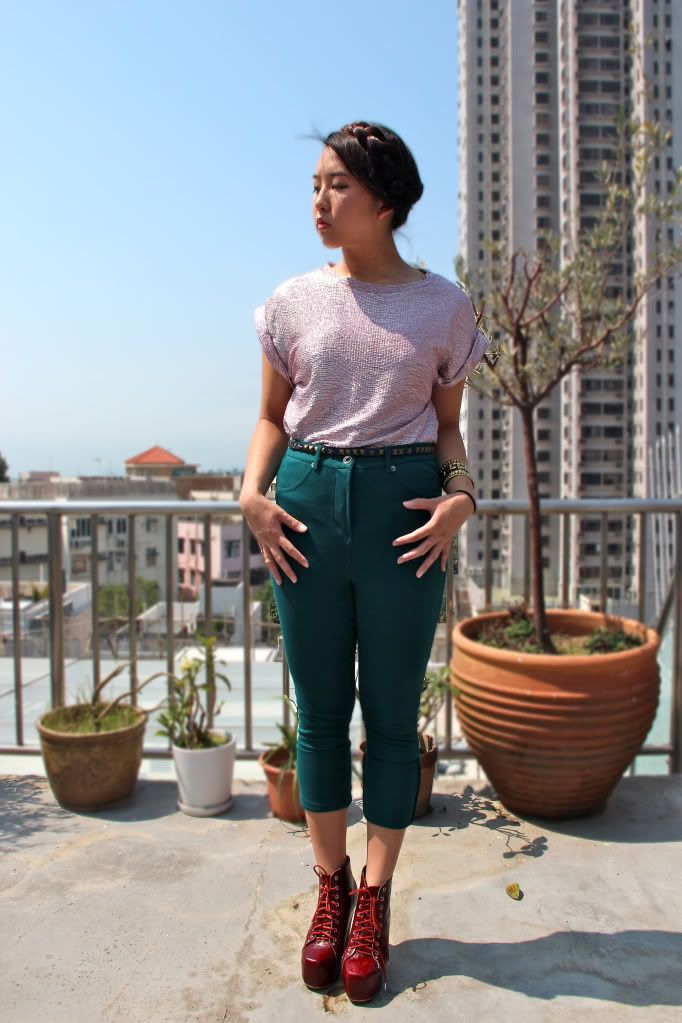 Shimmer lavender top - Topshop
Teal jeans - Warehouse
Shoes - Thrifted
If you've noticed the hair, I put it up in a milk-maid braid fashion since the weather was sunny, I didn't want my long locks to get in the way.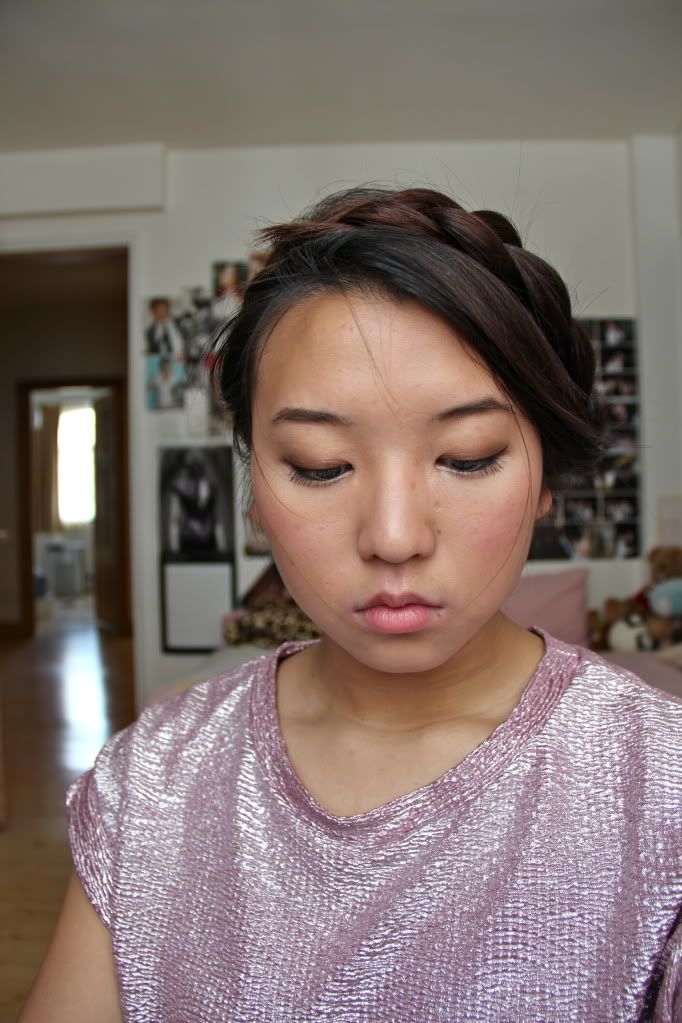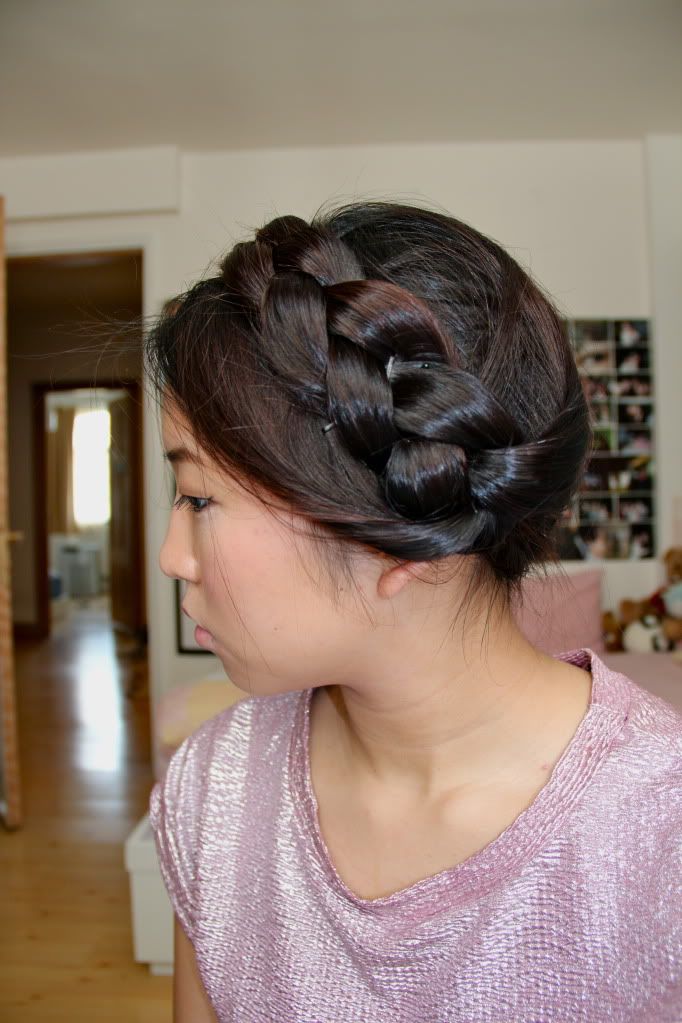 Also on a side note, these photos were taken on my roof, and my camera got a bit too overwhelmed with the sudden change in weather, the lens starterd fogging up! I actually didn't notice until I uploaded the photos to my computer - most of them were so blurry!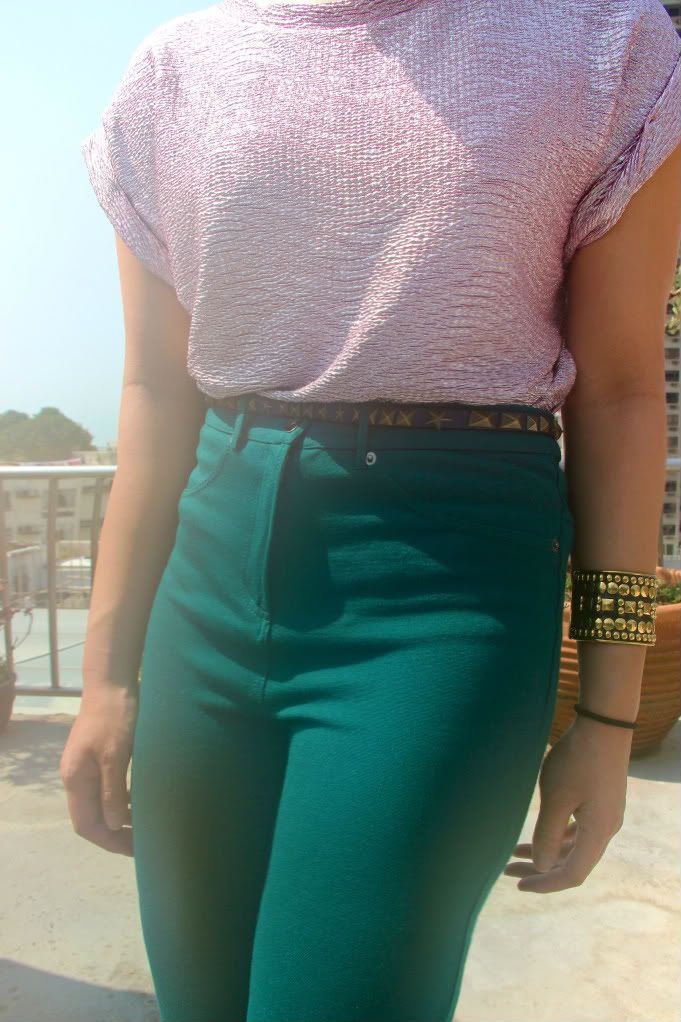 Arm cuff - Forever 21
Studded belt - Thrifed
Have a good day everyone! Don't forget to hype + follow ~
xoxo Beatrice