Hello readers! This is kind of a random post, but I thought I'd at least update the blog with what's been going on with me, myself, and I. First off, my ankle has been getting better so I'll be able to wear wedges and heels again soon! (yay) Secondly, the highlight of my week, or rather what's engulfed my thoughts and time, has been... THE HUNGER GAMES. It may not surprise people, since it's been taking pop culture by storm for a while, but I started reading the first book last weekend and now I have to pace myself through the last one because I know if I read it all in one go (which I'm aching to do) I'll be depressed that there's nothing left to read! The plot is so gripping, and I'm a sucker for love stories. I also went to see the movie with my brother, which wasn't too bad! Are any of my readers Hunger Games fans too? I also love how there's so many jokes on Tumblr regarding the Hunger Games hype, all those jokes about Peeta and Katniss (
click here for one of the funniest ones i've come across
). Finally, I'm also on my Easter holiday, which means I can kick back, relax and run through a list of things I should do a.k.a. blog more.
Anyways that's about it for me... I'll put up an outfit post soon but in the meantime, here's a picture of my dog wearing my DIY collar :)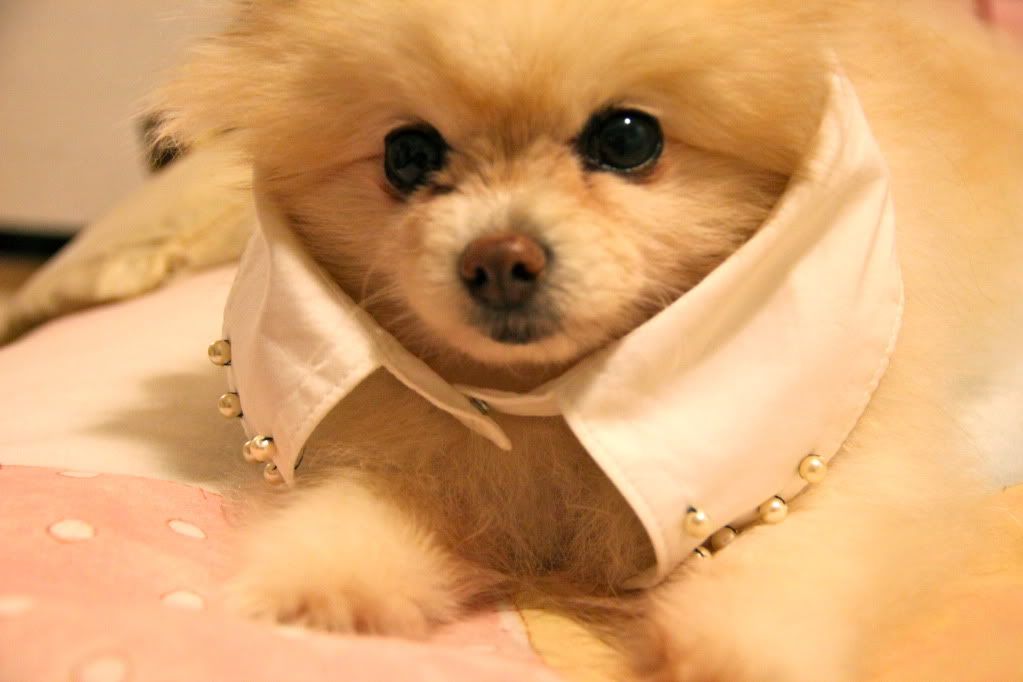 Happy hunger games! And may the odds be ever in your favor...
xoxo
Beatrice
P.S. What do you think of the new banner?