Hi guys! Hope everyone is having a great week, sorry for the lack of outfit posts but... here it is! I'm wearing a casual grey long sleeve shirt, with a navy asymmetrical maxi skirt paired with boots and a studded cuff. I found this beanie in my drawer and decided to wear it today since it's kinda cold. Ideally I'd wear a cute sweater with this look, like the 3D flower sweater from American Apparel, but I don't have something similar to that in my closet.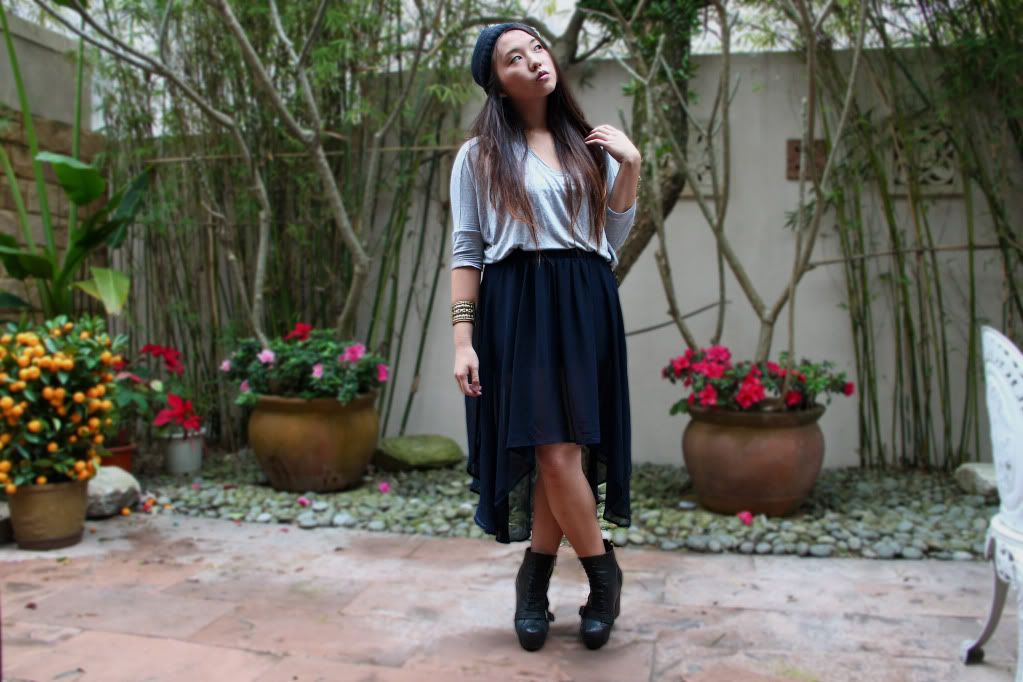 Shirt - M)phosis
Skirt - Bershka
Shoes - Topshop
Arm cuff - Forever 21
Anyways I'm off to bed now, I love you all for visiting my blog! Don't forget to hype on Lookbook/Follow me on Tumblr + Twitter!
xoxo Beatrice